At Evogence, we design and implement adaptive environments that enhance physical spaces and drive sales and marketing strategies within any industry worldwide
Evogence creates and executes IoT solutions for public spaces, with a team made up of experts in digital innovation, sales and marketing, environmental design, and IT strategy and services. With successful clients in over 14 different industries, the Evogence team has the breadth and depth of knowledge to create custom smart environments out of the comprehensive [Ei] platform.
History
For over 20 years, Evogence has been a leader in experiential technology. The Evogence vision is to enhance every public space with a set of products and solutions that combine the best of artificial intelligence and technology with the best of artistic design within the tactile world. This fusion of left and right brain is at the core of our identity: it is reflected in our diverse team of experts, our creative and analytical approach to problem solving, and in the elegance of the [Ei] platform. 
Evogence has been empowering business intelligence and spatial design for major brands since 1992, when founder Tim Ruban pioneered some of the world's earliest "smart" public environments. The evolution of the company through two market crashes demonstrates both our commitment to adaptation and our competitive position in the IoT and experiential design space for years to come.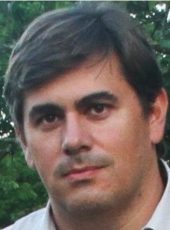 Tim Ruban
Founder and President
Evogence CEO and founder Tim Ruban has been on the leading-edge of intelligent business computing for nearly two decades. With expertise in decision support systems, real-time content automation and marketing intelligence, Ruban brings a blend of hands-on innovation and executive leadership to Evogence.
Dmitry Klebanov
Chief Operating Officer
With over 25 years of extensive operations and logistics management experience, Dmitry joined Evogence in 2004, being charged with management of product delivery and deployment internal organization.   A graduate from Russian Naval Engineering Academy, Dmitry honed his leadership skills at the Academy of General Staff and while serving over 10 years in the Russian Navy, rising  to Captain 2nd Rank of a nuclear ballistic submarine before his relocation to the United States in late 2003.    His operations experience also includes a successfully led investor-driven project to build a commercial plastic film production facility and international sourcing and manufacturing in countries of Easter Europe and Far East.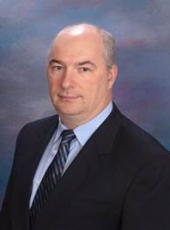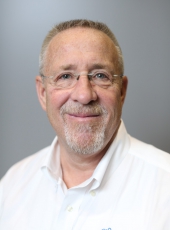 Tom Jacob
Vice President of Sales
Tom Jacob has extensive experience in sales, having spent years directing sales operations at Charter Communications. At Evogence, Jacob makes use of his broad and deep knowledge base, working with a variety of verticals to implement customized Evogence products and solutions.
Evgheny Khodischenko
Vice President of Software Engineering
Evgheny Khodischenko has been with the company since 2006, leading development strategy and day to day production of company's innovative [Ei] platform. Since joining Evogence, Evgheny has been engaged as an architect and engineer with the number of [Ei] ecosystem products, working closely with individual product managers and their teams, to ensure balanced strategic development of every component of the platform.  Evgheny holds Masters Degree in 1998 from Kyiv University of Civil Aviation.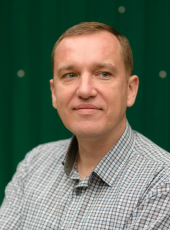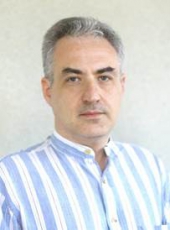 V. Alex Tsyfanski
Vice President of Engineering
Dr. Tsyfanskiy joined Evogence in 1999 and has led since all of the engineering development and design projects.   He frequently conducts consulting, project management, process and workflow design, customer guidance and technical documentation oversight – ultimately being involved in all of the R&D product evolution activities.    Dr. Tsyfanskiy earned his Masters at the prestigious Moscow Institute of Physics and Technology, continuing on to get his PH.D at UCLA.
Sr. Strategist and Product Manager with over 20 years of experience in IT Infrastructure industry focused on Hardware and Software strategy and product development. Prior joining Evogence Board of Directors,  Alex worked for variety of startups and large enterprise companies such as BMC Software, NetApp, Dell EMC and Veritas.
As a 25 year + veteran serving the retail industry, Andrew brings a wealth of experience and leadership to the Evogence Board of Directors.   With proven success in the areas of environmental design, experiential environments, and retail technology,  Andrew led and sold two successful companies in the last two decades.  Andrew has also served on many retail boards including on the Consumer Electronics Association and has been a speaker on many leadership panels.
Currently Andrew is the founder and CEO of MINT, an industry leading retail services firm specializing in experiential retail.  Andrew lives with his wife Dawn, has four beautiful daughters and a loyal canine companion Kai.  In his spare time, Andrew enjoys outdoor activities such as boating, hiking, golfing, camping, travel and other family related activities.
Careers
At Evogence, we constantly evolve and adapt our products and services to stay at the forefront of smart environmental design. We are always looking for innovators with a similar mindset to add to our team of technical and creative experts. If you are seeking a dynamic work experience in an exciting and ever-changing field, click here to view our open opportunities.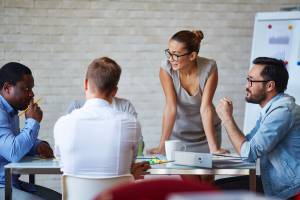 What's New?
[Ei] Nodes™
Now it is possible to use the video wall mode on the S2117FB [Ei] Node™.
From now you can assign analog audio sound to the video channel on S2117F, S2118F and S2117FB [Ei] Nodes™ models.
We have added support for a new player model E2227.
Take an advantage from the automatic playback restart after changing the video frame for the assigned audio channel.
We have created the graphics configuration of the video wall mode for S2117 [Ei] Node™ model.
Now you can use the second video channel on E2227 [Ei] Node™ model.
We have added the monitoring of appliance hardware parameters.
From now you can check for appliance updates manually via special button.
READ MORE
Contact Us
* These fields are required.