Convenience and QSR: Redefine convenience with smart environments that offer fast, high-quality service
[Ei] increases operational efficiency and drives high-margin sales in convenience and QSR locations.
Revolutionize convenience with efficient, profit-growing [Ei] solutions at quick-service restaurants, gas stations, and general stores. Integrate custom content and in-store apps with your current loyalty programs and marketing initiatives. Manage broadcast displays across stores in different regions, and drive sales for specific items with responsive digital signage. Enliven tables, fixtures, and walls by utilizing menu boards, ordering kiosks, and counter talkers to increase customer engagement and sales. With tracking tools and sensors, enhance loss prevention and gain insights into traffic and dwell information.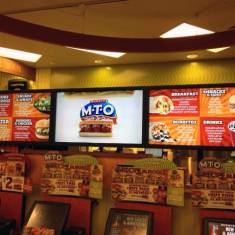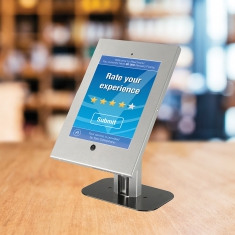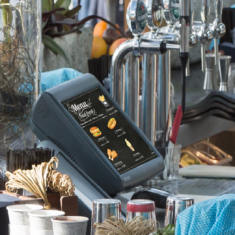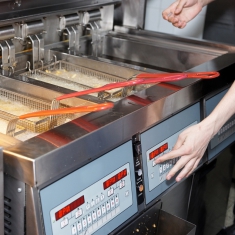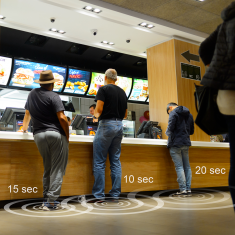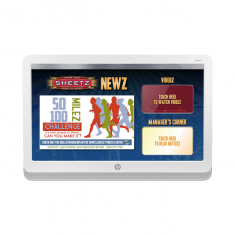 Project Highlights
In partnership with industry leading menu board provider Abierto Networks, [Ei] OS-powered media appliances operate 7 x 24 running multi-screen menu boards and in-store marketing network.
Read more
Contact Us
* These fields are required.